You are currently browsing Mitsuki's articles.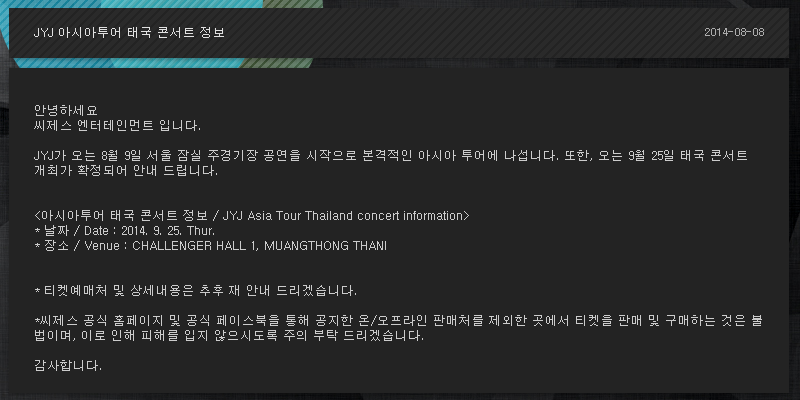 JYJ werden ihre Asien Tour mit ihrem Konzert in Seoul am 9.August im Jamsil Stadium beginnen. Zusätzlich ist dies hier der vollendete Guide für das Konzert in Thailand, das am 25.September statt finden wird.
<JYJ Asia Tour Thailand Concert Information>
Datum: 25.09.2014, Donnerstag
Ort: CHALLENGER HALL 1, MUANGTHONG THANI
Wir werden Sie über den Ticketverkauf und weitere Details später informieren.
Es ist illegal Tickets an anderen Orten als die durch C-JeS' offizieller Homepage und Facebook bekanntgegebenen On- und Offline-Verkäufer zu erwerben und verkaufen. Aus diesem Grund bitten wir dies bestens zu berücksichtigen und keinen Schaden zu verursachen.
—————————————-
JYJ will be launching into their full-scale Asia Tour starting with their concert at Jamsil Stadium in Seoul on August 9. In addition, this is the finalized guide for the concert in Thailand to be held on September 25.
<JYJ Asia Tour Thailand concert information>
* Date : 2014. 9. 25. Thur.
* Venue : CHALLENGER HALL 1, MUANGTHONG THANI
* We'll inform you about tickets reservation location and details later on again.
* It is illegal to sell and buy tickets in other places except the announced on/off-line distributors or through C-JeS official homepage and official Facebook, and because of this, we are requesting that beware of it so to be out of harm's way.
Source: C-JeS Official Homepage 1
Translated & Shared by: JYJ3
German trans & shared by: Xiah Shining Star Germany

Junsu: Mehr als der Reichtum der durch Tropfen deines Blutes erlangt wird
Werde ich dir eine größere Belohnung geben.
Wir leben in der Dunkelheit, vor der Sonne verborgen
aber die Nacht ist ein unvorstellbares Fest
(Danke an die Person die das gezeichnet hat. Ich möchte auch gut zeichnen können)
——————————————————————
Junsu: More than the wealth to be attained through droplets of your blood,
I will give you a bigger reward.
We live in the darkness, hiding from the sun
but the night is an unimaginable festival
(Thank you to the person who drew this. I want to draw well too)
[Anmerkung: Dies sind die Lyrics aus Dracula's Song "Blut" // Note: These are lyrics to Dracula's song, '신선한 피/Fresh Blood']
Source: @1215thexiahtic
Translated by: intoxication
German trans by: Xiah Shining Star Germany
Shared by: WBC + Xiah Shining Star Germany
Nach vielen Gesprächen und Konflikten, werden JYJ bei den Incheon Asian Games 2014 auftreten.
Laut C-JeS Entertainment am 20.August, werden JYJ an der Eröffnungszeremonie der Incheon Asian Games 2014, am 19.September im Incheon Asiad Main Stadium teilnehmen und dort den offiziellen Song der Spiele, Only One, singen.
—————————————————————-
After much talk and conflict, JYJ will be participating at the 2014 Incheon Asian Games.
According to C-JeS Entertainment on August 20, JYJ will attend the Opening Ceremony of the 2014 Incheon Asian Games on September 19 at the Incheon Asiad Main Stadium, where the members will sing the Asian Games official song, Only One.
Read the rest of this entry »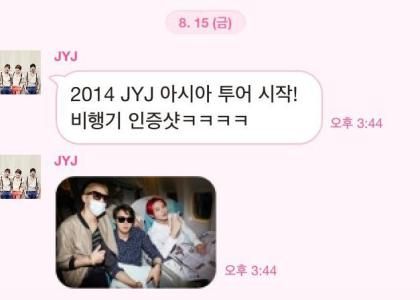 Übersetzung: Start der JYJ Asientour 2014! Beweisfoto im Flugzeug kekekeke
—————————————————–
Translation:  Start of 2014 JYJ Asia Tour! Proof-shot on the plane kekekeke
Source: JYJ Naver LINE
Credit: WBC
German trans + shared by: Xiah Shining Star Germany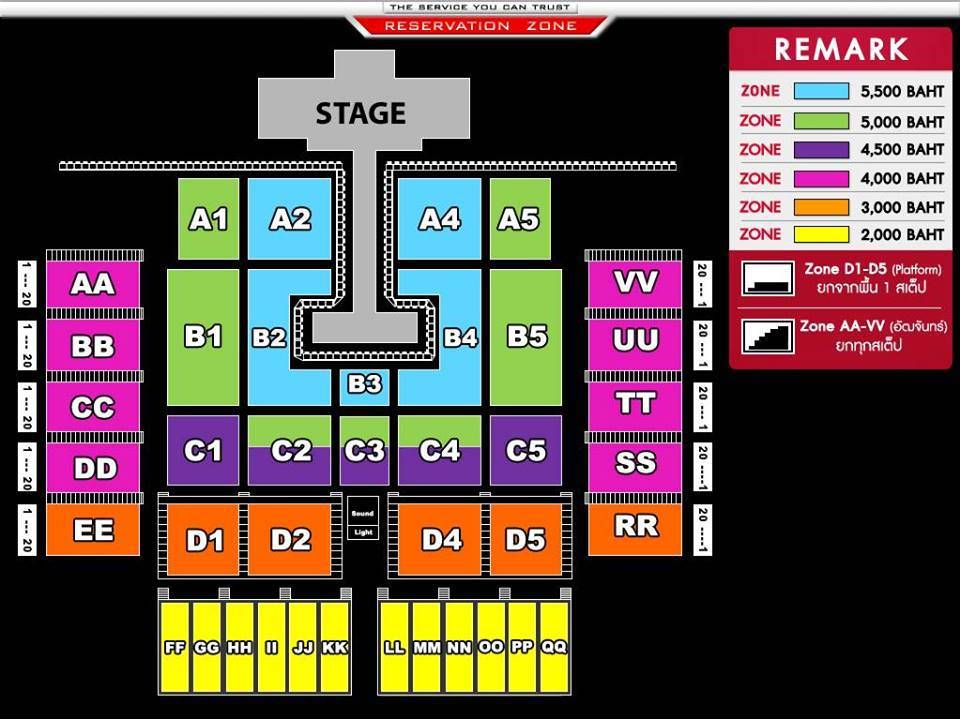 Ticket Preise // Ticket Prices:
Zone Türkis // Turquoise - 129 € / 172 $
Zone Grün // Green - 117 € / 157 $
Zone Violett // Purple - 105 € / 141 $
Zone Pink - 94 € / 125 $
Zone Orange - 70 € / 94 $
Zone Gelb // Yellow - 47 € / 63 $
Ticket Details
2014 JYJ Asia Tour Concert in Thailand
Datum: Donnerstag, 25.September 2014
Uhrzeit: ab 19:30 Uhr
Ort: Challenger Hall 1, Muang Thong Thani
Ticket Vor-verkauf: Samstag, 16. – Sonntag, 17.August 2014
Verkäufer: http://www.eintentmedia.com
Offizieller Ticket Verkauf: Ab Samstag, 23.August
Verkäufer: Thai Ticket Major http://www.thaiticketmajor.com Tel. 02-262-3456
——————————————–
Ticket Information Read the rest of this entry »