You are currently browsing the tag archive for the 'fanmeet' tag.
JYJ trafen 120 ihrer internationalen Fans!
Die Kosmetik Marke 'TONY MOLY' lud 120 Fans aus 10 Ländern, inklusive China, Taiwan und Hong Kong, für ein 'Global TONYMOLY Greeting' vom 09.04.2013 bis 11.04.2013 ein. Bei diesem Event hatten die Fans auch ein Autogramm Event mit JYJ, welche die momentanen asiatischen Models der Marke sind.
Die Fans konnten außerdem die koreanische Kultur, das Essen und die Schönheit erkunden. TONY MOLY sagten: 'Diese Tour wurde vorbereitet um für die Liebe und das Interesse der ausländischen TONYMOLY Fans zu danken. Wir denken, dass es bedeutungsvoller war, da die Hallyu Stars JYJ dabei waren. Wir sind für die Unterstützung der internationalen Kunden die aus anderen Ländern kommen, und wir werden härter arbeiten um Events für ausländische Fans zu veranstalten.'
—————————–
JYJ met up with 120 of their international fans!
Cosmetic brand 'TONYMOLY' invited 120 fans from 10 countries, including China, Taiwan, and Hong Kong, for a 'Global TONYMOLY Greeting' from from April 9th to April 11th. During the event, fans were able to also treated to a autograph signing event with JYJ, who are currently the Asia model for the brand.
Fans were also able to explore Korean culture, food, and beauty. TONYMOLY said, "This tour was prepared to respond to the love and interest that foreign TONYMOLY customers showed us. We think it was more meaningful because the Hallyu star JYJ was with us. We're thankful for the support from international customers that came to another country, and we'll be working hard to make events for foreign fans."
Credit: allkpop
German Translation: Guardian Angel JaeJoong
Shared by: JYJ3 + Xiah Shining Star Germany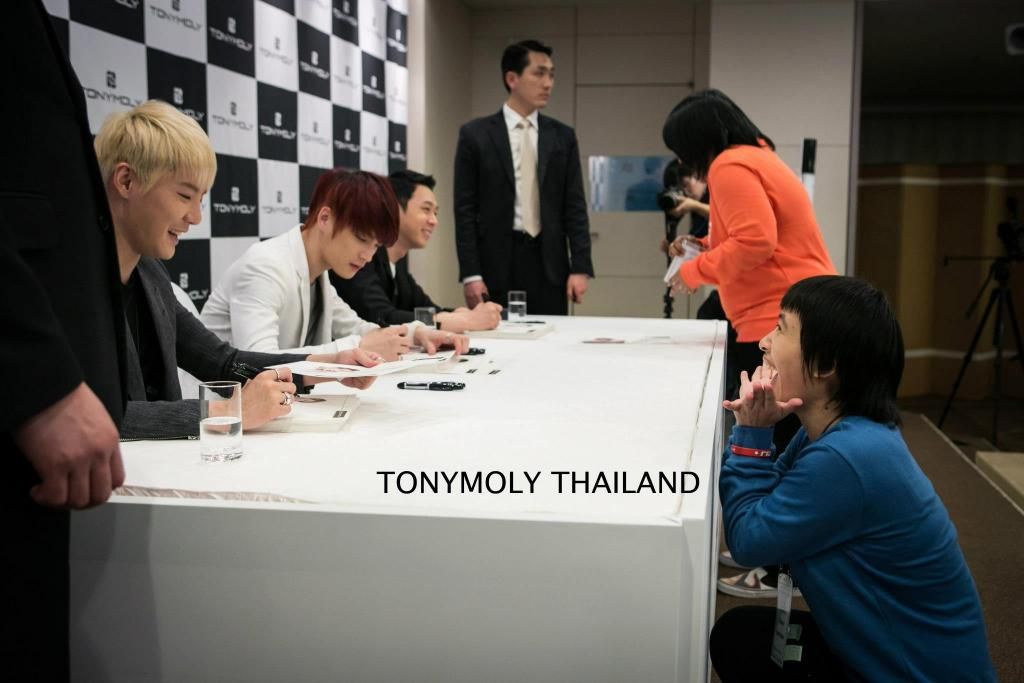 Source: Tony Moly Thailand FB
Shared by: JYJ3 + Xiah Shining Star Germany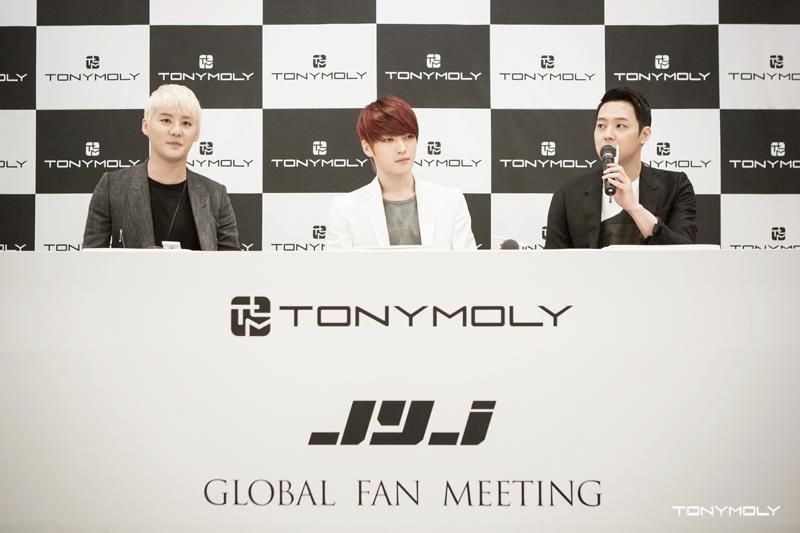 Source: Tony Moly Korea FB
Shared by: JYJ3 + Xiah Shining Star Germany

@zunoxiahmon: Everybody~~ Since today is the day where Junsu appeared on TV after 5 years, with a happy heart, I shall shoot a few photos
@zunoxiahmom: Hallo zusammen~~ Da heute der Tag ist an dem Junsu, mit einem glücklichen Herzen, nach 5 Jahren wieder im TV sein wird, sollte ich einige Fotos machen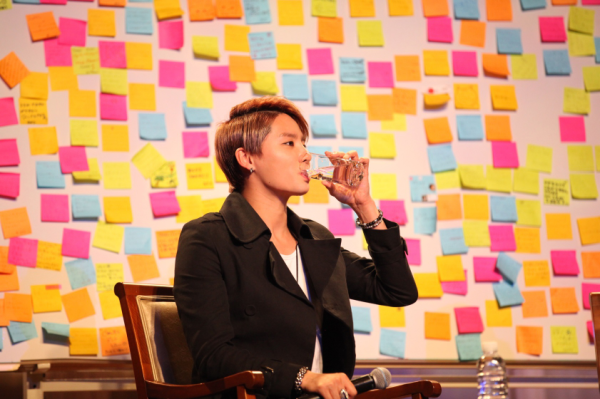 @zunoxiahmom: Everyone~~!!! You wanted to listen to Junsu singing at Jeju fanmeeting, right? I prepared something for you. It's short, but I think I'll quench fans' thirst. I'm planning to release it one by one as soon as it's prepared, so please wait for a bit~^^
@zunoxiahmom: Liebe Fans~~!!! Ihr wolltet gern Junsu's Gesang beim JeJu Fanmeeting hören, nicht wahr? Ich habe etwas für euch vorbereitet. Es ist kurz, aber ich denke es wird den Durst von euch stillen. Ich habe vor sie nach und nach zu veröffentlichen, sobald sie vorbereitet sind, also habt noch ein wenig Geduld~^^
Uncommitted
I Don't Like Love
Love is like snow