You are currently browsing the tag archive for the 'Junsu' tag.
Während ihrer beiden Konzerttage im Kyocera Dome in Osaka, tracen JYJ auf über 75.000 Fans.
Am 13. und 14.Dezember gaben JYJ ihr Konzert ihrer allerersten Japan Dome Tour "2014 JYJ Japan Dome Tour ~Ichigo Ichie~" im Kyocera Dome, welches die zweite Station nach ihrem Start im Tokyo Dome Konzert im November war. Insgesamt 75.000 Zuschauer nahmen über zwei Tage verteilt, an den Konzerten im Kyocera Dome teil, sodass alle Tickets ausverkauft waren.
Sobald das Konzert vorbei war, posteten JYJ Fotos aus dem Backstage-Bereich auf ihrer offiziellen Facebookseite und schrieben: "Das beste Konzert und ein einmaliges Treffen! Wir danken euch allen."
Während dieser Dome Tour präsentieren JYJ Songs aus ihrem weltweiten Album "The Beginnen, das 2010 veröffentlicht wurde, sowie Songs aus ihrem ersten und zweiten Album, und "Wake Me Tonight", welcher zum ersten Mal während des Konzerts im Tokyo Dome präsentiert worden war. Die Fans die den Dome füllten, jubelten voller Freude während sie die fantastischen Performances genossen.
<3 <3 <3 <3 <3
JYJ met with 75,000 fans over two days in Osaka Kyocera dome.
On December 13 and 14, JYJ launched its first ever Japan dome tour 2014 JYJ Japan Dome Tour Ichigo Ichie in Kyocera dome, carrying out its second dome concert since the Tokyo dome concert in November. A total of 75,000 audience members attended Kyocera dome concert over two days, selling out all tickets.
As soon as the concert was over, JYJ posted behind-the-scene photos from the concert on its official Facebook and wrote, "The best stage and once in a life time meeting! All thanks to you all."
During this dome tour, JYJ presented songs from its 2010 world wide album The Beginning, the tracks from the first and second albums as well as Wake Me Tonight, presented for the first time during Tokyo dome concert, showing the history of JYJ. The fans that filled the dome cheered enthusiastically as they enjoyed the fantastic performances.

Sie sangen außerdem gemeinsam mit den Fans ein Geburtstagslied für Kim Junsu und versprachen, dass sie sich an Weihnachten wieder sehen würden. Die Konzerthalle des Domes wurde mit JYJ's perfekten Live Performances erfüllt, sowie mit der ehrlichen Hoffnung der drei Jungs, mit ihren Fans zu interagieren und so präsentierten sie den Fans ein einmaliges Konzert.
Nach dem erfolgreichen Abschluss der Konzerte im Osaka Dome, werden JYJ ihre "2014 JYJ Japan Dome Tour ~Ichigo Ichie~" im Fukuoka Yafuoku! Dome am 23. und 24.Dezember fortsetzen.
<3 <3 <3 <3 <3
They also sang the happy birthday song for Kim Junsu along with the fans and made a promise to meet again for Christmas. The dome concert hall was filled with JYJ's perfect live performances and the members' sincere hope to interact with the fans, presenting fans with a once in a lifetime concert.
Having wrapped up Osaka dome concert following Tokyo dome concert, JYJ will be continuing 2014 JYJ Japan Dome Tour Ichigo Ichie in Fukuoka Yafuoku! Dome on December 23 and 24.
Photo credit: C-JeS Entertainment
Credit: mwave
German trans by: Xiah Shining Star Germany
Shared by: WBC + Xiah Shining Star Germany
Lieber Junsu & Mooyoung (Junho) !!!
Wir wünschen euch die herzlichsten Wünsche zu eurem 29.Geburtstag!!!
Bleibt genauso glücklich und gesund wie zuvor, folgt weiterhin euren Träumen und Zielen und bleibt stets die guten Männer die ihr bereits seid!
Dir Junsu, können wir nicht genug für das vergangene Jahr danken. Durch dich, ist unser Jahr stets glücklicher und erfüllt von viel Wärme, Liebe und Lächeln, jeden Tag aufs Neue.
Wir lieben dich!!
Xiah Shining Star Germany – Team
———————————————
Dear Junsu & Mooyoung (Junho) !!!
We wish you the happiest wishes to your 29th Birthday!!! 
Please be always happy & healthy, follow your dreams and goals and be always the good men you are!
Thank you again for this past year, Junsu-ya. Because of you, our years are happier and filled with much warmth, love and smiles every day.
We love you!!
Xiah Shining Star Germany – Team
<3 <3 <3 <3 <3
Lasst uns Xiah Shining Star Germany's 3.Jubiläum feiern!
Eigentlich sind wir recht sprachlos, wenn wir daran denken dass es schon drei Jahre sind. Als wir dieses Projekt gestartet haben, dachten wir dass wir nicht mal ein Jahr überstehen würden. Doch es sind bereits drei Jahre einfach so vergangen und wir konnten viele schöne Momente und News teilen, dennoch auch einige traurige. Aber ohne euch Fans aus der ganzen Welt, wäre all das nicht möglich.
Wir danken euch für das Besuchen, kommentieren und eure Likes für unsere Seite! Ohne euch wäre es nur halb so schön und sinnvoll. Wirklich, vielen Dank dafür!!
Und weil wir uns gern bei euch bedanken würden, werden wir in dieser Woche ein kleines Give Away-Event starten!
Genaueres folgt in Kürze, da wir noch ein paar Sachen dafür vorbereiten müssen. Schaut also immer mal wieder vorbei!
P.S.:
Der 29.Xia Day in Deutschland wird am 17.Januar 2015 gefeiert werden! Weitere Infos findet ihr hier:
———————————————–
Let's celebrate Xiah Shining Star Germany's 3rd Anniversary! 
Actually, we are a bit speechless that it has been three years already. When we started this project, we thought that we may won't survive even a year. But three years have passed just like this and we shared wonderful moments and news, as well as sad moments with Junsu and his family and of your also with you fans all around the world!! 
Thank you for visiting, commenting and liking our site! Without you, this wouldn't be as enjoyable as it is. Really, thank you.
And because we are so thankful to all of you, we're doing a small Give Away-Event!
Please wait for further information, we're still preparing. Stay tuned!
Shared by: Xiah Shining Star Germany
Übersetzung: Der beste Auftritt.. Die Chance die man nur einmal im Leben hat… Weil ihr alle da wart!! Danke! Osaka!
———————————————–
Translation: Best stage .. Once-in-a-lifetime chance .. Because everyone is there !! Thanks! OSAKA!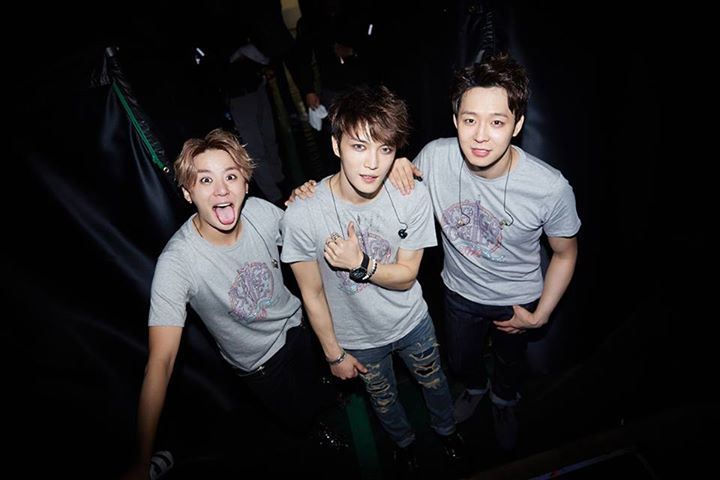 Übersetzung: Alles Gute zum Geburtstag Junsu. Wir lieben dich!!
Source: JYJ Official FB
Translated by: WBC
German Translation: Xiah Shining Star Germany
Shared by: WBC + Xiah Shining Star Germany
Übersetzung: Alles Gute zum Geburtstag, Junsu ♥
———————————————–
Translation: Junsu Happy Birthday ♥
Source: bornfreeonekiss2
Translated by: WBC
German Translation: Xiah Shining Star Germany
Shared by: WBC + Xiah Shining Star Germany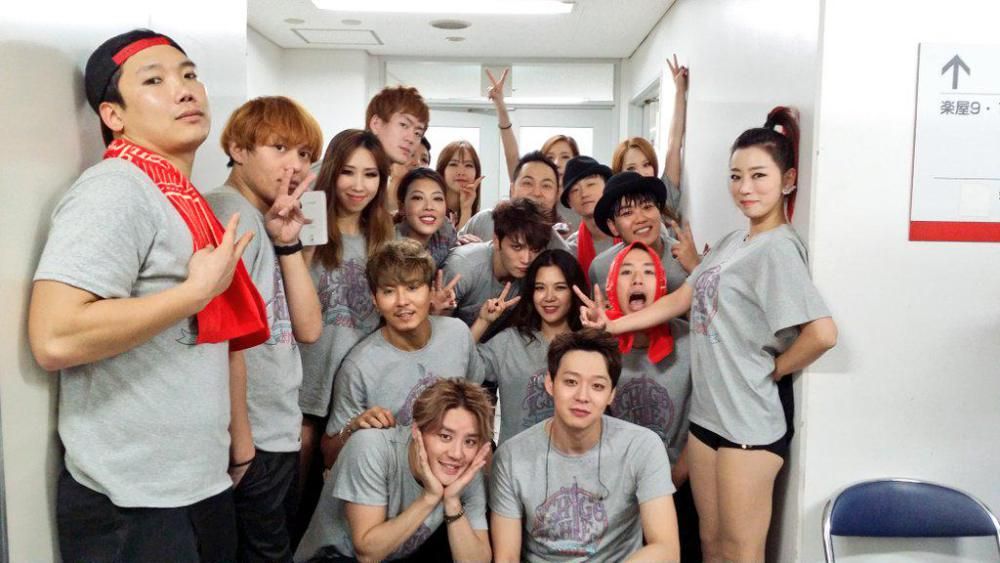 Source: @Galssam2
Shared by: WBC + Xiah Shining Star Germany
Übersetzung: Danke an die vielen Fans die uns begrüßt haben. Bitte erwartet für das morgige Konzert in Osaka viel ^^
———————————————–
Translation: Thanks to many fans who came to welcome us. Please anticipate lots for Osaka concert tomorrow too ^^
Read the rest of this entry »