You are currently browsing the tag archive for the 'JYJ' tag.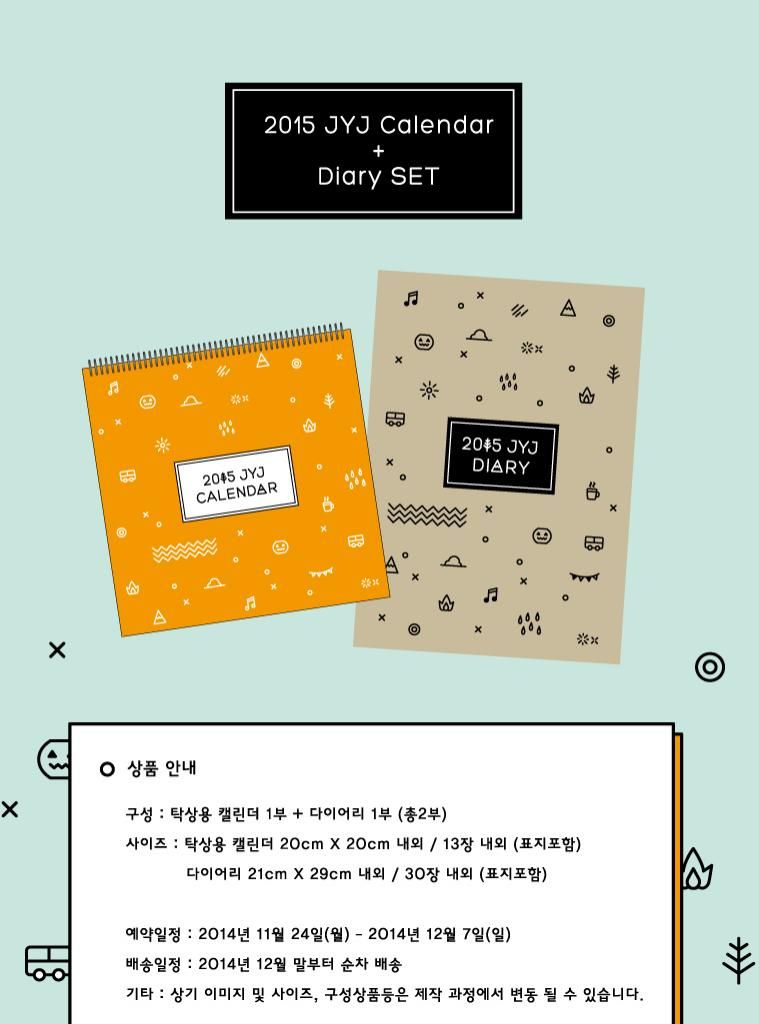 Source: CJESJYJ
Shared by: WBC + Xiah Shining Star Germany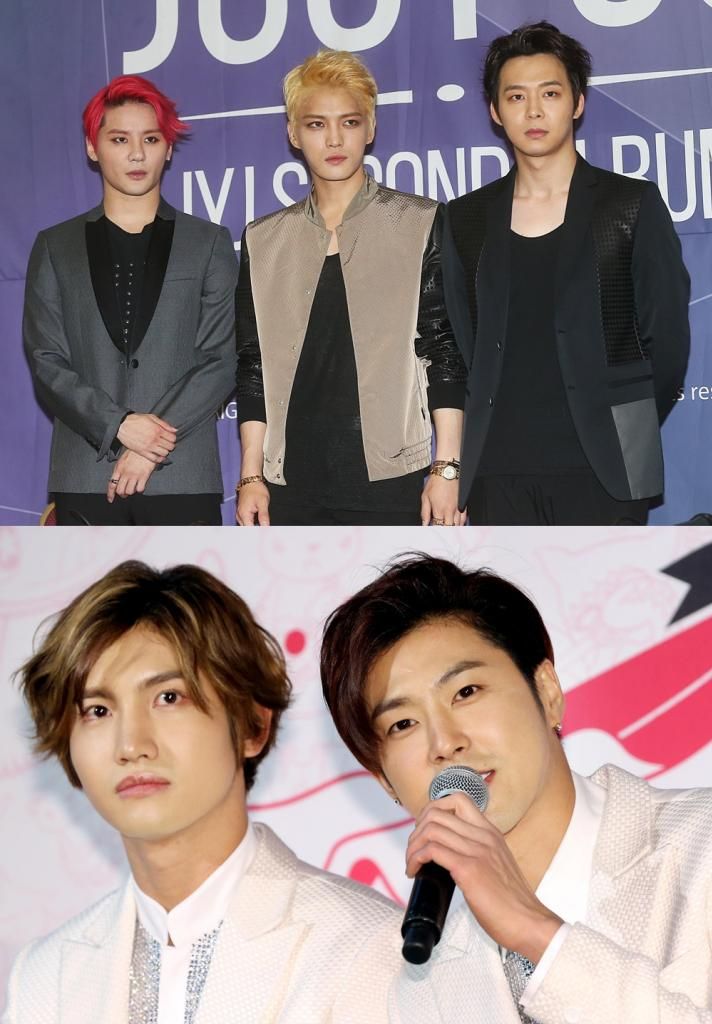 Fans von TVXQ und JYJ scheinen wieder einmal enttäuscht worden zu sein. Sie hatten gehofft, dass beide Gruppen sich bei der Premiere des Kinofilms "Big Match" begegnen würden, doch am Ende nahmen Yunho und Changmin von TVXQ nicht an dem Event teil, welches sich gestern am 24.11.2014 in Wangsimni in Seoul ereignete.
Lediglich die drei Mitglieder von JYJ nahmen daran teil. Fans hatten zuvor darauf gehofft, dass die beiden Gruppen, welche einst gemeinsam DBSK bildeten, sich dort treffen würden doch es schien, als hätten sie bereits damit gerechnet, dass eine der beiden Gruppen nicht auftauchen würde.
"Ein Mitarbeiter des Sicherheitspersonals hat uns gerade mitgeteilt dass der Rote Teppich zu Ende ist. Also kein HoMin. =/ Ich bin traurig, aber nicht überascht," sagte ein Fan der während des Events anwesend war.
Ursprünglich war berichtet worden, dass sowohl JYJ als auch TVXQ an dem Event teil nehmen würden. JYJ kamen um einen Kollegen aus C-JeS Entertainment, Lee Jung Jae, zu unterstützen, während TVXQ eigentlich BoA, welche in dem Film einer der Hauptrollen spielt, unterstützen sollten.
—————————————————
Fans of TVXQ and JYJ seems to have been disappointed all over again. They had hoped the two idol groups to meet at the premiere event of big screen "Big Match", yet in the end both Yunho and Changmin of tVXQ did not attend the event that was held in Wangsimni, Seoul, yesterday, November 24.
Merely JYJ's three members attended the event. Fans previously hoped the two groups that were once in the same group, TVXQ, to meet, but it appears that they had expected one of the groups to be absent.
"Security just told us that the red carpet was done. So no HoMin. =/ Im sad but not surprised," said a fan who attended the event.
JYJ and TVXQ were previously reported to attend the show. JYJ attended to support fellow C-Jes Entertainment label mate, Lee Jung Jae, while, TVXQ were to support BoA who acted in the movie.
Credit: ttwigo
German trans by: TohoNet Germany
Shared by: WBC + Xiah Shining Star Germany
————————————————-
Junsu: Hello~!!

Junsu: Rak rak jjup jjup!! Das im Alter von 29 Jahren, es tut mir leid.;;
————————————————-
Junsu: Rak rak jjup jjup!! At the age of 29, I'm sorry.;;
Read the rest of this entry »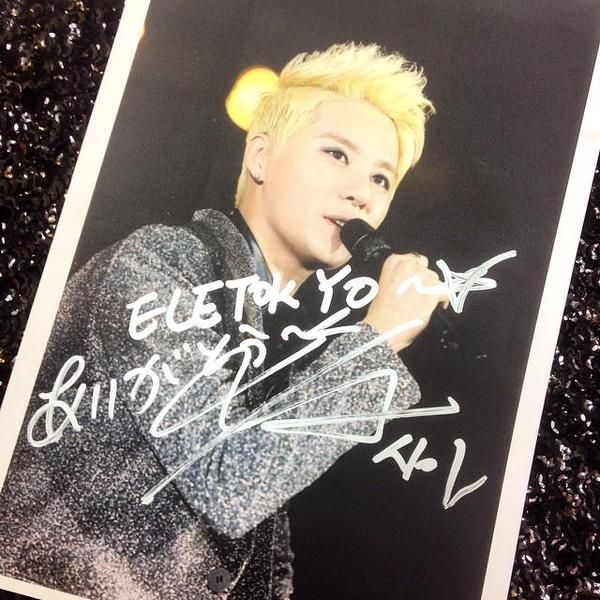 Source: eletokyo
Shared by: WBC + Xiah Shining Star Germany
07.11.2014 – cakecreamery (John Egg's wife)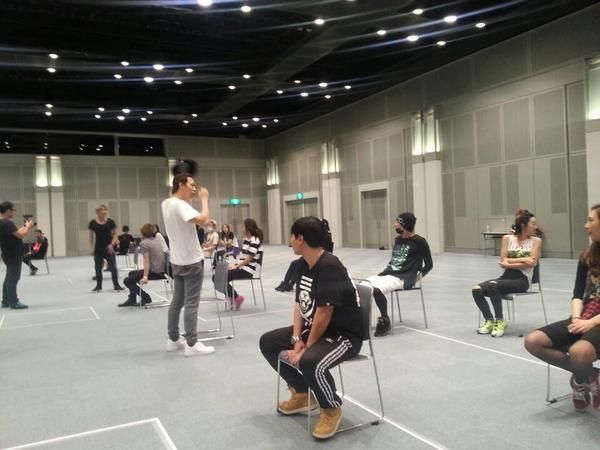 Read the rest of this entry »
Die drei-köpfige, koreanische Gruppe JYJ warf einen Blick zurück auf ihre Tage, während sie als Tohoshinki aktiv gewesen waren.
JYJ gaben vor dem Start ihrer Dome Tour "2014 JYJ Japan Dome Tour ~Ichigo Ichie~" eine Pressekonferenz in Tokyo. In Bezug auf den Titel ihrer Tour "Ichigo Ichie" ("eine einmalige Begegnung") , sprachen sie über jene Momente, welche sie bereits erlebt hatten.
JaeJoongs Kommentar war: "Oh, es ist schwierig.." "Wenn ich mich daran erinnere, als wir Tohoshinki waren, dann sollte es der Moment sein, als wir zum ersten Mal im Budokan aufgetreten sind." "Unser erster Auftritt in Japan war eine Außenbühne mit einem Publikum, bestehend aus 70 Menschen. Wir haben dort angefangen und als wir in der Lage waren, auf der Bühne im Budokan zu stehen, haben alle Mitglieder von uns geweint." Er ließ diese frühen Tage Revue passieren und tauschte mit seinen Kollegen ein paar Blicke aus.
Junsu fuhr fort, "Als diese Frage eben gestellt wurde, war es auch der Moment im Budokan an den ich zuerst gedacht habe. Wir sangen "PROUD" am Ende und das war der unvergesslichste Moment. Es wäre schön wenn wir beim Konzert morgen, weitere schöne Erinnerungen erschaffen könnten."
JYJ's Auftritt im Dome wird bereits das dritte Mal für sie sein, nach dem sie 2010 mit ihrem "Thanksgiving Live in Tokyo Dome" und im April 2013 mit "The Return of JYJ" aufgetreten waren. Dieses Mal werden sie als erstes am 18. und 19.November im Tokyo Dome sein, gefolgt vom 13. und 14.Dezember im Kyocera Dome in Osaka und vom 23. und 24.Dezember im Fukuoka Yahoo! Dome.
———————————————————
The Korean 3 members' group JYJ looked back to their days when they had held activities as Tohoshinki
JYJ held a press conference prior to their dome tour "2014 JYJ JAPAN DOME TOUR 'Ichigo Ichie' " in Tokyo. In reference to their tour title "Ichigo Ichie" (t/n: an encounter once in a lifetime), they talked about those moments which they had experienced.
Jaejoong comment was "Oh, it is difficult.." "In my memory, when we were Tohoshiki, it should be the moment when we could first perform at the Budokan". "In Japan, our first stage was an outside stage with an audience of 70 people. We started there, and when we were able to stand at the Budokan stage, all the members were crying." He recalled those early days, and exchanged glances with the members.
Junsu continued with "When this question was raised, the moment which I first recalled was also the first Budokan stage. We sang 'PROUD' at the end, and it was the most memorable moment. It would be nice if we can make further good memories at the concert tomorrow."
JYJ's performance at the dome is their 3rd time, following "THANKSGIVING LIVE IN DOME" on June 2010, "THE RETURN OF THE JYJ" on April 2013
This time, their first dome will open on Nov 18, 19 at the Tokyo dome, followed by Dec 13 & 14 at the Kyocera dome Osaka, and Dec 23 & 24 at the Fukuoka Yahoku! Dome.
Credit: modelpress
Translated by: yunhosmiley@twitter
German trans by: Xiah Shining Star Germany
Shared by: WBC + Xiah Shining Star Germany