You are currently browsing the tag archive for the 'pictures' tag.
Source: bgmken
Shared by: WBC + Xiah Shining Star Germany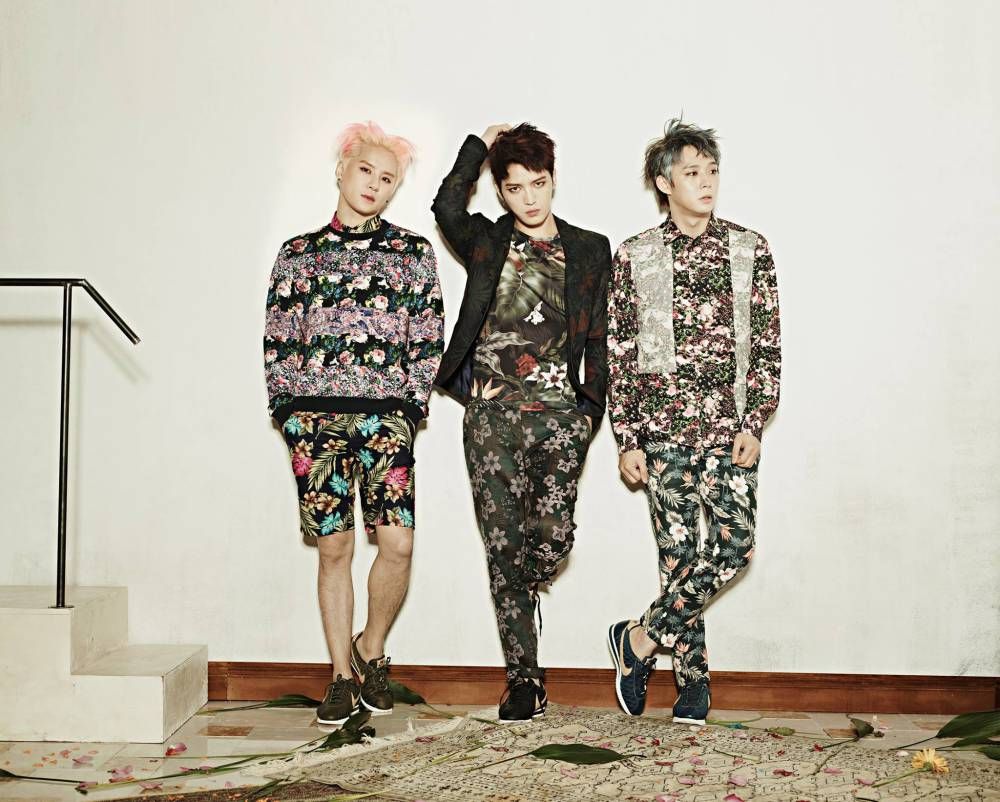 Source: KPOPCON FB
Shared by: WBC + Xiah Shining Star Germany

Junsu: Ich fühlte mich gestern Morgen nicht gut.. Aber glücklicherweise geht es mir jetzt viel besser hehe Ich hoffe ihr verbringt heute auch einen schönen Tag
————————————————-
Junsu: I was so sick (in pain) yesterday dawn..But luckily I'm much better now hehe Everyone, spend your day happily today too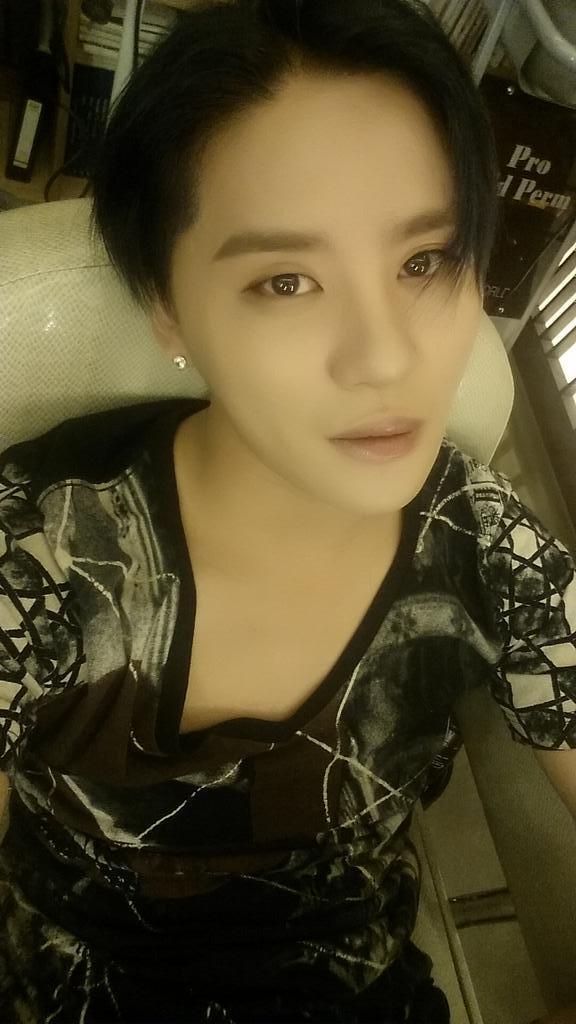 Read the rest of this entry »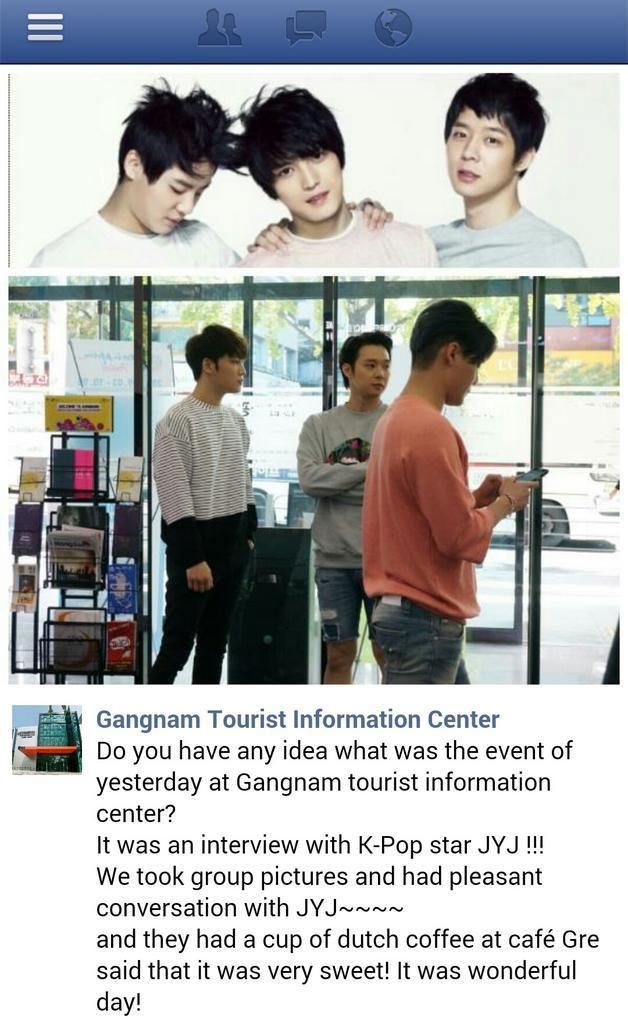 Übersetzung: 
Habt ihr eine Ahngun welches Event gestern im Gangnam tourist information center war? Es gab ein Interview mit den K-Pop Stars JYJ!!! Wir haben Bilder gemacht und hatten eine schöne Konversation mit JYJ~~~~ Und sie haben eine Tasse Dutch Coffee im Café Gre getrunken und sagten, dass dieser sehr süß sei! Es war ein wundervoller Tag!
Source: Gangnam Tourist Information Center
Credit: @shinkipeia
German Translation: Xiah Shining Star Germany
Shared by: WBC + Xiah Shining Star Germany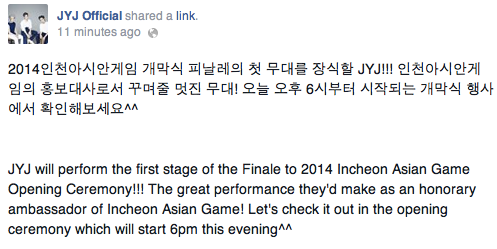 Übersetzung:
JYJ werden zum ersten mal beim Finale der Asian Game Opening Zermonie auftreten. Es wird ein toller Auftritt für die Botschafter der Incheon Asian Games werden! Schauen wir uns die Eröffnungsfeier an, welche heute Abend um 18:00 Uhr starten wird^^
Source: TVdaily
Credit: JYJ Official
German Translation: Xiah Shining Star Germany
Shared by: WBC + Xiah Shining Star Germany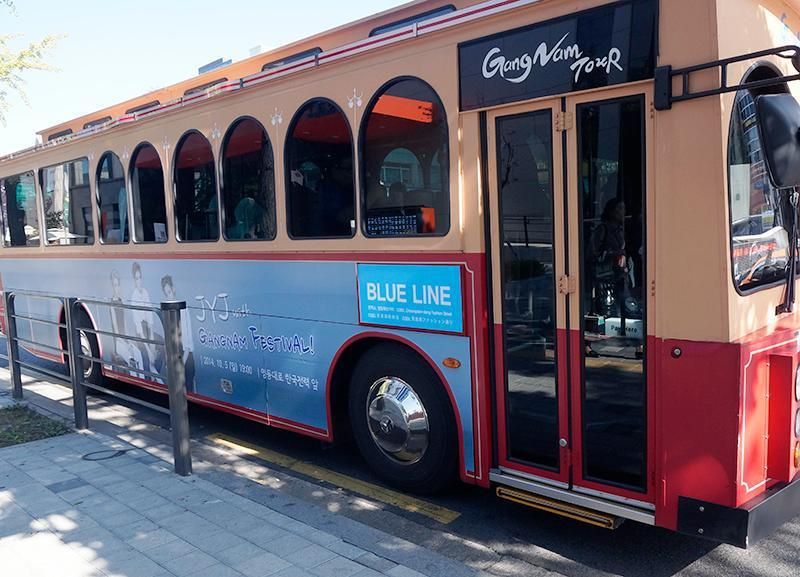 Source: Gangnam District Office
Credit: @shinkipeia
Shared by: WBC + Xiah Shining Star Germany
Source: @Richun64
Shared by: WBC + Xiah Shining Star Germany
Source: Hyejin0813
Shared by: WBC + Xiah Shining Star Germany